Check all the important news updates happening all over the world. Without much of the time wasted you can check out the recent news updates from tenOclocks.
Arnab Goswami-Tit for Tat and a conspiracy
A famous and world-renowned journalist of India has been put behind the bars. With the rivalry from  Mumbai Police and Elected CM of Maharashtra, many famous celebrities of India and the Congress government has landed into trouble just for speaking against them.It's a crystal clear picture of power being mislead in Maharastra. He has criticized the Maharashtra government and the Chief minister's son Aditya Thackrey in the murder of Sushant Singh Rajput (Indian Bollywood Actor) to which he has been targeted and framed for his freedom of speech. The case filed against him is for a two-year-old suicide case in which investigations were reopened recently, as per Mumbai police sayings.
Trump or Biden?
The race for the White House is only getting narrower with Republican President Donald Trump and Democrat challenger Joe Biden waiting with bated breath to clinch 270 Electoral College votes. Biden who is seen leading with  224 electoral votes to Biden against Trump's 213 as of yet.
As per BBC Report, Donald Trump declared victory and said that he would move the US Supreme Court to halt further counting of any more votes. Biden responded by addressing supporters in Delaware and asked them to stay patient. Former vice president to Barack Obama, Joe Biden also said that he and his running mate Kamala Harris have lawyers ready to challenge any legal objections that the Republicans might raise
Corona Updates:
Coronavirus vaccine update: Scientists develop 'ultrapotent' vaccine candidate, J&J resumes trial in Brazil
UAE PM Sheikh Mohammed receives a dose of Chinese Covid-19 vaccine.
CureVac's vaccine triggers an immune response, UK begins review for AstraZeneca's drug.
Bharat Biotech plans to launch coronavirus vaccine Covaxin
New restrictions have been announced in both Scotland and England.
Delhi , India an example how to tackle the corona cheaply and successfully. Thanks to CM Arwind Kejriwal.
Tech
Uber and Lyft shares soar after driver status vote
Jack Ma's Ant Group: World's biggest market debut suspended
Work from Home success for an IT field. Companies planning to make it permanently?
India: Airtel users can avail free YouTube Premium subscription for 3 months.Download Thanks App to avail offer
Two Cambridge-based companies say the aircraft would provide users with 100Mbps connections.
Singapore schoolchildren must use Covid-trace tech
Iphone 12 in real competition with another android phones.
Tiktok avoids ban in US.
Xiaomi Mi 10 to get Android 11 Beta soon as Google releases it for Pixel phones
iPhone 12 series brings secret reverse wireless charging feature for future AirPods, hints Apple's FCC filing
Top Stories and News
Assam fire: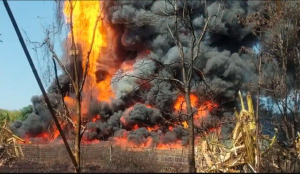 India's longest burning gas blaze is destroying lives: The blaze that started on 9 June, following a gas blowout in Baghjan area, has raged for about 150 days now, making it the longest such fire in India. Three people have died in trying to contain the fire, which initially forced 3,000 people in neighbouring villages to leave their homes and take shelter in makeshift camps.
New Zealand court adds yet more twists to long-running attempts to extradite Megaupload founder.
100 whales Saved in Srilanka :
More than 100 whales stranded on a Sri Lankan beach have been guided to the sea in an overnight rescue operation done with the aid of 180 supporters.Three pilot whales and one dolphin died of their injuries following the mass beaching near the city of Panadura, south of the capital Colombo.The rescue was conducted by the navy, with help from environmental protection officers, police and local residents.Congo to all the saviors.
Teen girl 'rescued' from a forced marriage in Pakistan:
13-year-old Christian girl in Pakistan who was allegedly abducted and forced to convert and marry a Muslim man has been rescued, officials said.The recovery of the girl came nearly a month after the girl's parents alleged that she was abducted by Ali Azhar, 44.
Sports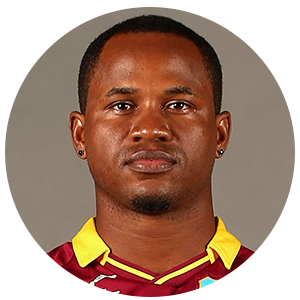 Cricket: West Indies all-rounder Marlon Samuels retires from all forms of cricket
Cricket: Who is going to win the Indian Premiere League this year? Yet again Mumabi Indians.Points Table
Cricket :A perfect all-rounder and an Australian opener Shane Watson announces retirement from professional cricket .
Football:Manchester United legend and current Wales manager Ryan Giggs has arrested on suspicion of assault on his girlfriend Kate Greville, British media reported.
Football: Real Madrid defender Eder Militao tests positive for Covid-19.
Football: American football player Megan Rapinoe gets engaged to partner WBNA star Sue Bird.
Football: Diego Maradona's brain surgery successful, football great recovering well
Tennis: The ongoing Tennis season will end with the ATP finals in November where a week-long tournament will remain a closed-door affair.
Badminton:I retire, says PV Sindhu. She has 'definitely not'.
Athletics: Russia says it can't afford to pay fine to World Athletics.
Athletics: Coleman banned for 2 years over missed drug test, will miss Tokyo Olympics
WWE: Randy Orton responded to his loss against Drew McIntyre by attacking Shawn Michaels, Ric Flair, the Big Show and Christian in the Legends' Lounge .
Athletics: Former track federation president Lamine Diack was sentenced Wednesday to two years in prison for corruption
Thought of the day:
"Excellence encourages one about life generally; it shows the spiritual wealth of the world."
                                                                               – George Eliot
Also Read: