Eating healthy food is vital for good health. And equally important is drinking healthy beverages. There are plenty of nutritious beverages to quench your thirst. And the best part is that they come with umpteen benefits.
Below is a list of top 10 beverages that you should give a try:
1. Coconut water
Coconut water is a refreshing beverage that has several nutrients. It contains 94% of water and very low fat. Coconut water helps in the prevention of the formation of kidney stones. It also lowers blood sugar levels. A tasty source of hydration, coconut water is the best alternative to other sugary drinks.
2. Lemon water
An easy to make beverage, lemon water is a rich source of Vitamin C. It helps in reducing sun damage and wrinkles. Lemon water stimulates the digestive system. It freshens your breath. Lemon water has antibacterial properties that keep infection at bay. Start your day by sipping lemon juice with warm water to detoxify your body.
3. Beetroot Juice
Beetroot juice is another beverage you should give a try. It lowers your blood pressure. It also increases your physical stamina. This beverage provides relief from sore muscles. Beetroot juice purifies your blood, thus giving your skin a healthy glow. It fights off iron deficiency and anaemia. Beetroot juice has the potential to lower cholesterol.
4. Green Tea
Green tea is a good beverage if you want to burn excess body fat. It reduces the risk of cardiovascular diseases. Green tea can increase memory power. It is highly rich in antioxidants and thus, boosts the immunity system. The antioxidants present in green tea make your skin look younger. Not only the skin, but green tea can do wonders to your hair also. It can be your secret to healthy and lustrous hair.
5. Jaljeera
Another popular summer beverage, jaljeera is a good remedy for digestive disorders. A good source of Vitamin C, it keeps your body cool and refreshed. If you suffer from anaemia, jaljeera is at your rescue as it has plenty of iron. It is a thirst quencher that helps to cool the body. Jaljeera tastes best when it is chilled.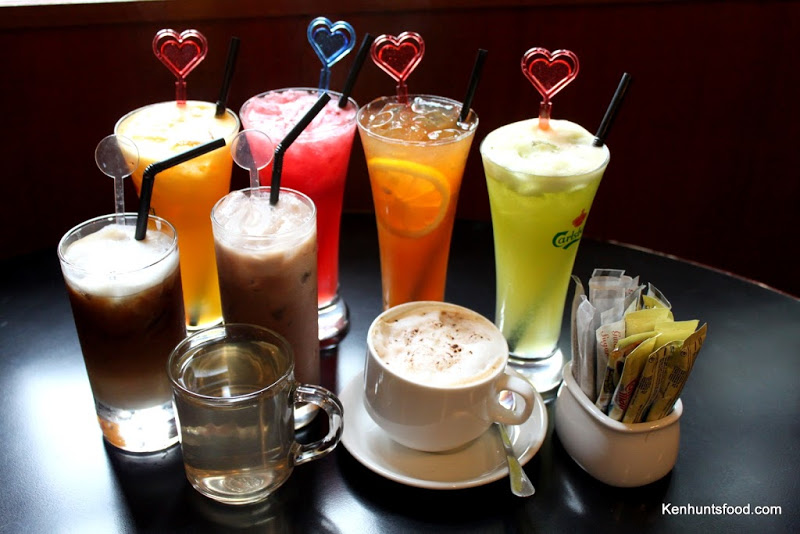 6. Buttermilk
Buttermilk is one of those beverages that you can consume daily. If you feel bloated after a heavy meal, a glass of buttermilk will make you feel better. It lowers blood pressure and cholesterol and controls acidity. The friendly bacteria present in buttermilk protect us from several diseases.
7. Kefir
Kefir is a fermented beverage, which is very beneficial for digestive health. This healthy beverage is easy to make at home. Kefir is rich in calcium as well as probiotic bacteria. Kefir is good for dental health and prevents tooth decay.
8. Ginger Tea
Ginger tea is a used beverage that has a host of benefits. It gives relief in menstrual cramps and headaches. Also, this beverage is a good remedy for cold and cough. The vitamins and minerals found in ginger tea improve blood circulation and strengthens immunity.
9. Hot Chocolate
Are you a chocolate lover? Then, this beverage is for you. Hot chocolate is a delicious beverage that has a positive effect on your heart. It is a mood-uplifter and can relieve stress and anxiety. Hot cocoa has flavonoids that increase blood circulation. Hot chocolate nourishes your locks and promotes hair growth.
10. Kombucha
Kombucha is a fermented tea that is rich in probiotics. It reduces cholesterol levels and thus, reduces the risk of heart diseases. This beverage may also help control and manage Type 2 diabetes. Kombucha tea contains powerful antioxidants which slow down the ageing of your skin.
So, these are Top 10 Beverages You Should Give A Try without a second thought. Aloof from it turmeric milk , Rajma soup are the two of my favourite to strengthen my immunity.
Also Read:
Simple Yoga's You Can Do While Working At Your Desk
INDIAN SPICES AIDING TO STIMULATE IMMUNE SYSTEM
INDIAN FRUITS YOU SHOULD NEVER MISS
What happens when you quit smoking?
Let's breathe out perfectly today.
Sleep and Emotions Definition In Our Life.