Today, If you are looking for the food you shouldn't miss in the orange city of India. Then here I have brought up this article of India. Nagpur is the winter capital of the state of Maharashtra. Nagpur is a city of fruits, foods, trade and a lot more. A lot of tourists travel to this fast-growing city to experience natural beauty or for its food specialities or for religious and business purposes.
Nagpur is famous throughout the country as "Orange City" for being a major trade centre of oranges that are grown here in the majority area. Oranges are the biggest source of trade and Nagpur has a different quality of oranges which are produced and sold in the local as well as international markets. Many beverages are prepared from the oranges in which 'Orange Burfi' is delicious and the most unique one.
TARRI POHA: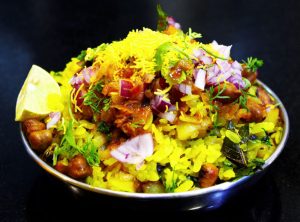 Though this is a breakfast food item, you can scent the aroma of a plate of delicious poha (a spicy pilaf of sorts made with soaked flattened rice) with spicy curried black gram or chickpeas, with the tarri on it, throughout the day. The dish is best had by pouring the tarri on the poha, topping it up with gracefully chopped onions and finishing with a squeeze of lime and some bhujia(fried vegetables) on the top making it a beautiful masterpiece breakfast, lunch, dinner all together in its own for Nagpur people.
Pitla Bhakri :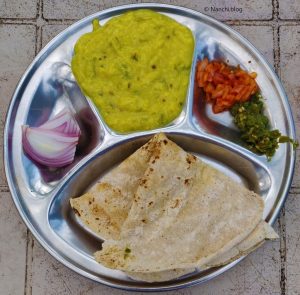 It is one of the traditional dishes of Nagpur mostly served in rural areas and is mainly popular among farmers and folk. It is a classical Maharashtrian dish which is prepared from powdered Dal forming a gooey dish which is known as Pitla. Pitla is commonly served with a special type of bread made from either Jowar or Bajra flour and is called Bhakri. It is a must-try food while you enjoy your stay in Nagpur.
Samosa: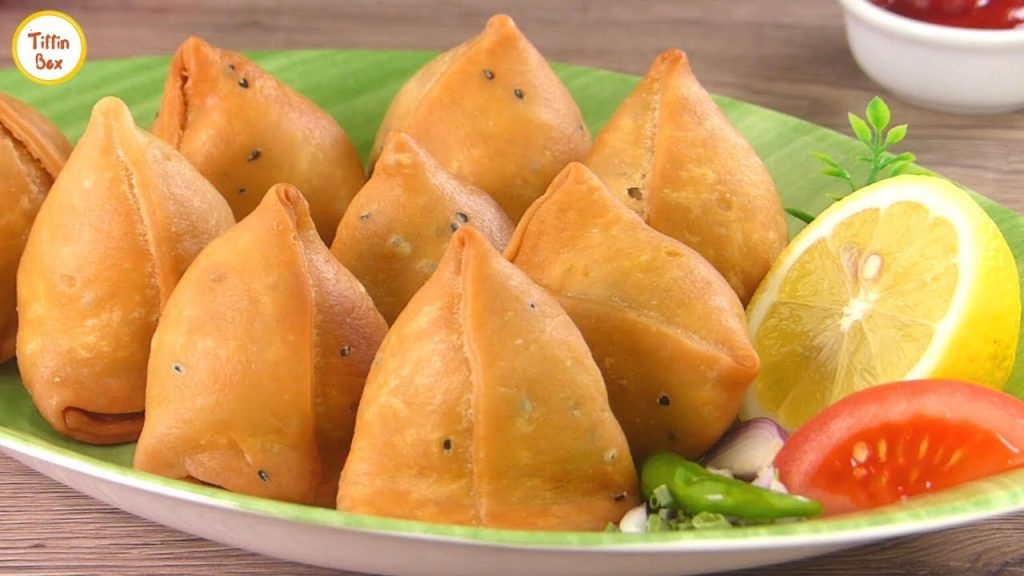 When it comes down to Nagpur's favourite street snack, samosas are likely to feature right on top of the list. Samosas, being a popular evening snack, are found almost everywhere in this country but you gotta try the Nagpuri samosa once for the delicious collection of condiments that typically accompany the humble potato-stuffed fried pastry. This mouth-watering street snack is served around every nook and cranny of the city and so you must give it a shot once when you're in Nagpur.
Koshimbir :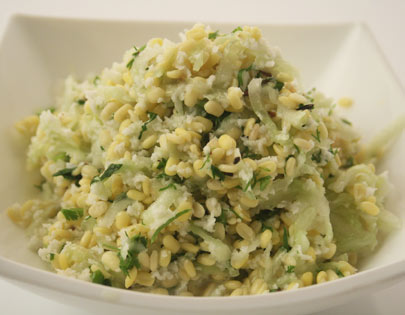 Koshimbir is another traditional dish and is a very crucial component of traditional Nagpur thali. It is an obligatory dish in any special or religious occasion. Koshimbir is, essentially, a salad made out of raw vegetables and fruits and is floored with butter and spices. There are many varieties of Koshimbir in different places but cucumber and grated coconut are two main ingredients of this awesome dish. So to get the feeling of a true Nagpurkar, you should definitely try this.
Sandage :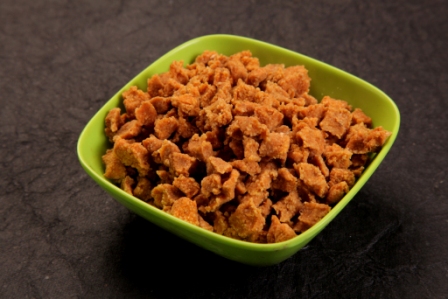 Sandage is a conventional recipe that is popular in Nagpur. This credible dish is made with different types of dal as its major ingredient. It is prepared mainly in summers and is left in the sun for drying. Once dried, Sandage is cooked with the mixture of some vegetables and spices and is served with chapatis. Another name for Sandage is Mangodi. Sandage is very easy to preserve, so you can have the delight of it anytime and anywhere, even on your train journey to Nagpur.
I hope my suggestions help you in having a tasteful stay in Nagpur.
Also read:
Simple Yoga's You Can Do While Working At Your Desk
INDIAN SPICES AIDING TO STIMULATE IMMUNE SYSTEM
INDIAN FRUITS YOU SHOULD NEVER MISS
What happens when you quit smoking?
Let's breathe out perfectly today.
Sleep and Emotions Definition In Our Life.