Check all the great news updates happening all over the world. Without much of the time dissipated you can check out the important news updates from tenOclocks.We have brought up you the best news collected from all over the world. So quickly you can brush up with the daily news when you are too busy to switch on your electronics equipment and spend a part of our time on it
Trump Lost?
The race for the White House is only getting narrower with Republican President Donald Trump and Democrat challenger.If Biden wins either Pennsylvania, or Georgia, Nevada and Arizona, he would win the White House while Trump needs 3 from Arizona, Northern California , Nevada and Geaorgia) as well as a win from Pennsylvania. The emerging case shows that its none but Biden this time.As the Trump-led chorus of unproven "voter fraud" claims says much about your winning.Biden will be speaking to the nations in few hours
No Interim Relief for Arnab Goswami
Republic TV owner and editor-in-chief Arnab Goswami was on Wednesday arrested by Maharashtra Police in connection with a 2018 suicide case. In 2018, an architect and his mother died by suicide over alleged non-payment of dues by Goswami's Republic TV, a police official said.
Transgender TV newsreader.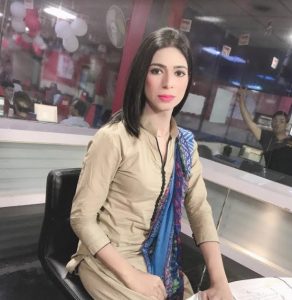 A Pakistani news channel has hired the country's first time a transgender TV newsreader. Marvia Malik, a journalism graduate who has also worked as a model, told the BBC she was moved to tears when she was offered the job.
Unemployment Rate fell in US
With the pandemic though jobs were added in as hospitality .But still according to the US Bureau of Labor Statistics the unemployment rate fell to 6.9% from 7.9%, with 11.1 million Americans out of work. September's data was revised up to show that 672,000 jobs were created.The results were better than expected.
Corona Updates:
Update: UK experts to study scope of aspirin as possible treatment for Covid-19
England: There's a familiar feeling as England returns to lockdown, but many rules have changed.
UK: CureVac's vaccine triggers an immune response, UK begins review for AstraZeneca's drug.
UK:Government reports 23,287 coronavirus cases on Friday
India: Bharat Biotech's Covid-19 vaccine could be launched by February, says ICMR scientist
World:WHO warns of 'explosion' of virus cases in Europe: AFP interview
Delhi , Arwind Kejriwal: Covid-19 situation deteriorating in Delhi due to rising air pollution
Tech
WhatsApp: The new feature comes with a "disappearing messages" option that will erase chats from the phone of both the sender and recipient after seven days.
Uber and Lyft shares soar after driver status vote
Jack Ma's Ant Group: World's biggest market debut suspended
Japan: Gaming giant Nintendo's profits are soaring as a coronavirus boom in video games continues.
Work from Home success for an IT field. Companies planning to make it permanently?
India: Airtel users can avail free YouTube Premium subscription for 3 months.Download Thanks App to avail offer
Two Cambridge-based companies say the aircraft would provide users with 100Mbps connections.
Singapore schoolchildren must use Covid-trace tech
Apple iPhone 13 could come with major camera upgrades next year
Tiktok avoids ban in US.
Xiaomi Mi 10 to get Android 11 Beta soon as Google releases it for Pixel phones
iPhone 12 series brings secret reverse wireless charging feature for future AirPods, hints Apple's FCC filing
Top Stories and News
Kabul University Attack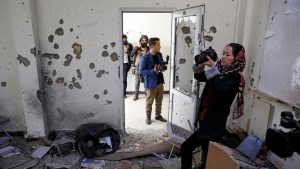 Gunmen stormed Kabul University, killing students in their classrooms and firing on others as they fled on Monday, in the second attack on an educational institution in the city in just over a week, officials and witnesses said.The three attackers killed at least 19 people including students before Afghan security forces shot the gunmen dead, authorities said.
Indonesia in recession: Its for the first time in 22 years when Indonessia which is heavily dependent on tourists saw growth fall 3.49% in the third quarter of the year, compared to the same period in 2019.

Assam fire: India's longest burning gas blaze is destroying lives: The blaze that started on 9 June, following a gas blowout in Baghjan area, has raged for about 150 days now, making it the longest such fire in India. Three people have died in trying to contain the fire, which initially forced 3,000 people in neighbouring villages to leave their homes and take shelter in makeshift camps.
Dozens dead after Eta brought devastating floods and landslides to Central America
Mexico: Man arrested in connection with the massacre of Mormon women and children in Mexico
Ethiopia: Gunmen kill 32, burn houses in an attack in Ethiopia. Gunmen have killed 32 people and torched more than 20 houses in a raid in western Ethiopia, a regional administrator said on Monday. The killings were carried out on Sunday by an armed group called OLF Shane in the Western Wollega Zone of the Oromiya region, administrator Elias Umeda told Reuters.(Reports are taken from CNN)
Luxury carmaker Bentley has unveiled plans to go fully electric by 2030.
Bangladesh's first religious school for transgender people has opened in Dhaka.
Rafael Nadal's uncle Toni joins a team of Barcelona presidential candidate
President Trump's former top advisor, Steve Bannon, has been suspended from Twitter over the "glorification of violence" amid the election aftermath.
Uganda: Bobi Wine, Ugandan singer and opposition presidential candidate arrested
Titanic Movie: Elsa Raven, a character actress who appeared in Back To The Future and Titanic, has died at the age of 91.
100 whales Saved in Srilanka :
More than 100 whales stranded on a Sri Lankan beach have been guided to the sea in an overnight rescue operation done with the aid of 180 supporters. Three pilot whales and one dolphin died of their injuries following the mass beaching near the city of Panadura, south of the capital Colombo. The rescue was conducted by the navy, with help from environmental protection officers, police and local residents. Congo to all the saviors.
Mauritius oil spill likely to be cleaned up by January, ship owner says
Teen girl 'rescued' from a forced marriage in Pakistan:
13-year-old Christian girl in Pakistan who was allegedly abducted and forced to convert and marry a Muslim man has been rescued, officials said.The recovery of the girl came nearly a month after the girl's parents alleged that she was abducted by Ali Azhar, 44.
Sports
Formula 1: Saudi Arabia has confirmed it would host its first Formula 1 race in 2021.
Football: Premier League: Brighton 0-0 Burnley – Clarets seek first win
Football: Europa League: Tottenham Hotspur, Arsenal, Leicester City, Real Sociedad and Roma won while AC Milan, PSV Eindhoven lost their group matches on Thursday.
Football: Champions League wrap- Paris St Germain, Manchester United beaten, Barcelona win
Cricket: West Indies all-rounder Marlon Samuels retires from all forms of cricket
Cricket: SRH vs RCB, IPL 2020 Eliminator Live: SRH knock out RCB with 6-wicket win. so Who is going to win the Indian Premiere League this year? Yet again Mumabi Indians.Points Table
Cricket :A perfect all-rounder and an Australian opener Shane Watson announces retirement from professional cricket.
Cricket: Quinton de Kock to lead 24-member South Africa squad for home series vs England
RugBy U:New Zealand's world-famous national rugby team has seen its cash reserves hit hard during the pandemic.
Football: Ryan Giggs arrested for allegedly assaulting girlfriend in Manchester home
Football: American football player Megan Rapinoe gets engaged to partner WBNA star Sue Bird.Tennis: Rafael Nadal becomes the fourth player to record 1,000 ATP Tour wins with victory over fellow Spaniard Feliciano Lopez at the Paris Masters.
Tennis: Rafael Nadal joins elite list, becomes 4th player to win 1,000 matches
Tennis: Vienna Open: Novak Djokovic, Dominic Thiem crash out in quarterfinals
Badminton:I retire, says PV Sindhu. She has 'definitely not'.
Golf: Former double US Open winners Andy North and Curtis Strange believe Rory McIlroy can come in "under the radar" and complete a career grand slam at The Masters.
Athletics: Coronavirus: USA Track and Field calls for Tokyo Olympics postponement
WWE: Randy Orton responded to his loss against Drew McIntyre by attacking Shawn Michaels, Ric Flair, the Big Show and Christian in the Legends' Lounge .
Wrestling: Mike Tyson and Roy Jones Jr. are ready to give it all they have and fight like how they used to in their prime when they get into the ring at the Staples Center in LA on November 28.
Thought of the day:
"The essence of being human is that one does not seek perfection."
                                                                                                  –George Orwell.
Also Read: