Quarantine & Lockdown, two new terms we have experienced in 2020. Everyone is affected by the COVID-19 in one way or another. To get locked inside the home can be stressful for some. But it is hard to find a daily shot of entertainment. Binge-watching web series on OTI like Netflix, Amazon Prime, Hotstar is too much now.
Although entertainment basically is to ease the strain. But, we have enjoyed it for months and now it's time to get productive. Productive entertainment appears a new term.
So, here are some of The best things to entertain in Quarantine and still be productive.
1.Podcast.
Although the podcast(s) has been around so long, I don't find it very common. To count the advantages of the podcast, here are some of the things I found worth mentioning:
Podcasts are convenient: To be honest, the podcast is the only thing which completely gives the gift of multi-tasking to the users. What else do we want?
Time-efficient form of communication: As the podcast doesn't involve too much attention it is easier to consume content.
Mobility: It is the much easier source to consume content online than be it on a physical form, most people own a smartphone or a mobile device that has specific connectivity to others, like the Internet, Radio, etc.
Specified genre.
Exercise/ form a routine.
We all are somewhere enjoyed the lockdown, spending time with family, doing crazy challenges, making Algona coffee, cooking and so much more. It has led us to choose a negative routine. Believe it or not, Exercising can be a hell lot of fun. Watching the sunrise, feeling the morning fresh breeze can only be experienced. Find your routine or try to follow the resolution you made this year of being healthy XD.
2. Read books
Although we all are consuming content online lately and it's fun too. But everything has its disadvantages, Strain on eyes, being impatient, less curiosity, and many more. Books, on the other hand, give the reader a sense of wisdom. I don't have to write the advantages of books over the online text media. I do recommend some books, suit your genre and choice :
The Alchemist by Paul Coelho.
Malgudi Days by R K Narayan.
It's all in the stars by Preeti Shenoy.
Rich Dad Poor Dad by Robert Kiyosaki.
The Diary of a young girl by Anne Frank.
Pick your book to sit down and drown in the endless world of books. If you can a book worm, ask him/her what it is to have a curiosity about the story.
3. Pick a hobby/ Niche.
We all have written about hobbies in an essay or the slam book of a friend but do we all stick to it? NO. All those written false statements to prove ourselves interesting enough to someone. Remember anything?
Now, try to adopt some of them. It could be hard at the beginning but it's worth all your time and work. Drawing, Cooking, Singing, Cycling, name anything which you can do. Try to do it. Whether you fail or just don't find it interesting at the start.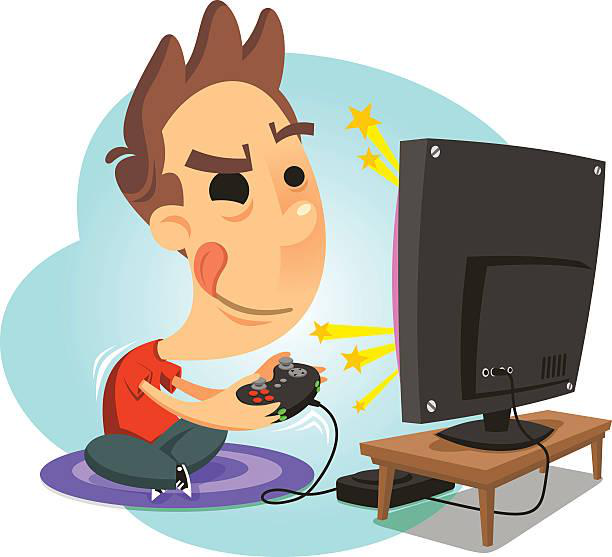 4.Gaming.
Gaming is not only to stay focused on our devices but to soothe yourself when you have no one around you. Here are a few lists of gaming choices which you can try it out.
Call of Duty: Mobile
SpearMint
Evoland 1 and 2
Pub G
Monument Valley 1 and 2
Nintendo games
The Room series
Dota 1 or 2
These were some source of entertainment other than the usual OTI, try to find something which you can do in your spare time during the lockdown. And if you do all of the things mentioned above you earn my respect. Comment down what you feel about it. Stay Safe Stay Healthy.
Read More:
Top 10 Luxurious Bike Brands On Our Planet
Let's breathe out perfectly today.
Love And Loneliness The Two Important Abstract Thing
Sleep and Emotions Definition In Our Life.
Suicide : Permanent Solution to A Temporary Problem