Gandhi Jee and a renowned classical Greek philosopher i.e The Socrates have always taught the world with his pleasing quotes and sayings. Let's see two of the alluring quotes said by them and a related incident to it.
"He who is not contented with what he has, would not be contented with what he would like to have."
― Socrates
Today most of the men and women out there are searching for happiness. And then in a wrong belief, they hunt for the luxury items pondering that it will make them happy.
Today favoring Socrates I would like to ask you that is it needful to access those luxury items to bring out your inside merriment? As if we read the statement of Socrates he clearly and adorably describes that if you are satisfied with what you have then you don't need anything more to make u feel even happier. but if you are truly not satisfied with what you have then your happiness lies for a very small duration or maybe it will never be there.
I remember an incident in my childhood days where one of my buddies frequently used to bring many chocolates and candies in the class and since I was so adjacent to her, so she used to offer me the few chocolates and candies every day. But to my greed on one day, I stole all her chocolates from her bag but woefully, and unfortunately, one of the girls caught my action insight and informed my friend. Since then not only I lose chocolates but the friendship too.
So we see how our satisfaction takes us to do evil things and then it didn't affect our small happiness but the relation too
Then we have another saying by a great leader of India, Mahatama Gandhi the Father of the Nation in India, and was popularly called Bapuji.
"Earth provides enough to satisfy every man's needs, but not every man's greed."
― Mahatma Gandhi
We see that the people hither and thither goes wild and crosses every limit of his actions just to satisfy his/her personal needs. To fulfill his/her every need, there comes their greed, and then he/she makes themselves to be caught in the web of dejection.
I remember an incident where a man had grown a mango(Alphanso) tree in his miniature garden, which was just next beside my house. With the years it started growing taller and stronger but to his disconcert, hardly he could collect a dozen mangoes in the season.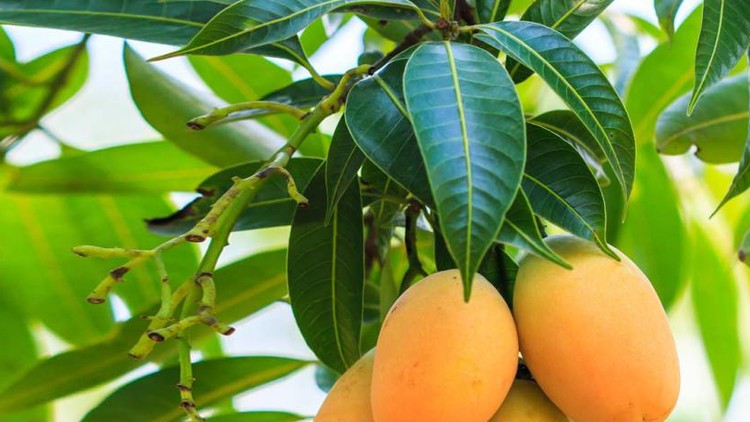 It was the month of May and to our astound, for the first time, it got covered with thousands of mangoes. As the weeks passed, the mangoes grew to a much larger size. The mangoes on the tree were mostly concentrated on one thick and a huge branch. After waiting for another few weeks, he started plucking some of the ripe mangoes in the afternoon and selling them in the evening market, and because of its unique tastes, it would hardly take an hour to sell all of it. He was so delighted with this easy making money, but one morning I saw that one of the branches, comprising most of the mangoes, he hacked it down, in the thought to make more money. He after few days went to the market but to his astonishment, since the mangoes were not naturally riped, it was the spraying of chemicals, so only a few of the people showed heed in buying those mangoes. It didn't end up there but to add more pain to him, the mango tree did shed all its leaves in a couple of the months and died in another few months. Now he has no mango tree i.e extra earning which made his living much better
So we see how anyone who is not satisfied with what he has can never be delighted and then we also saw that nature does give happiness but if our greed appears then we do not only hack our happiness but our livelihood too.
Other related articles you would love to read:
Apology and excuse are two different words which should never be muffled.
Rain rain come again, let me play once again