Movie Time : Today with so many movies out there on our lists, It's quite exasperating to find out which one is suitable for the day. So if you are eyeing on to watch a movie to get into a buoyant mood then I have a brilliant movie for you to make your day super distinctive.
Amitabh Bachchan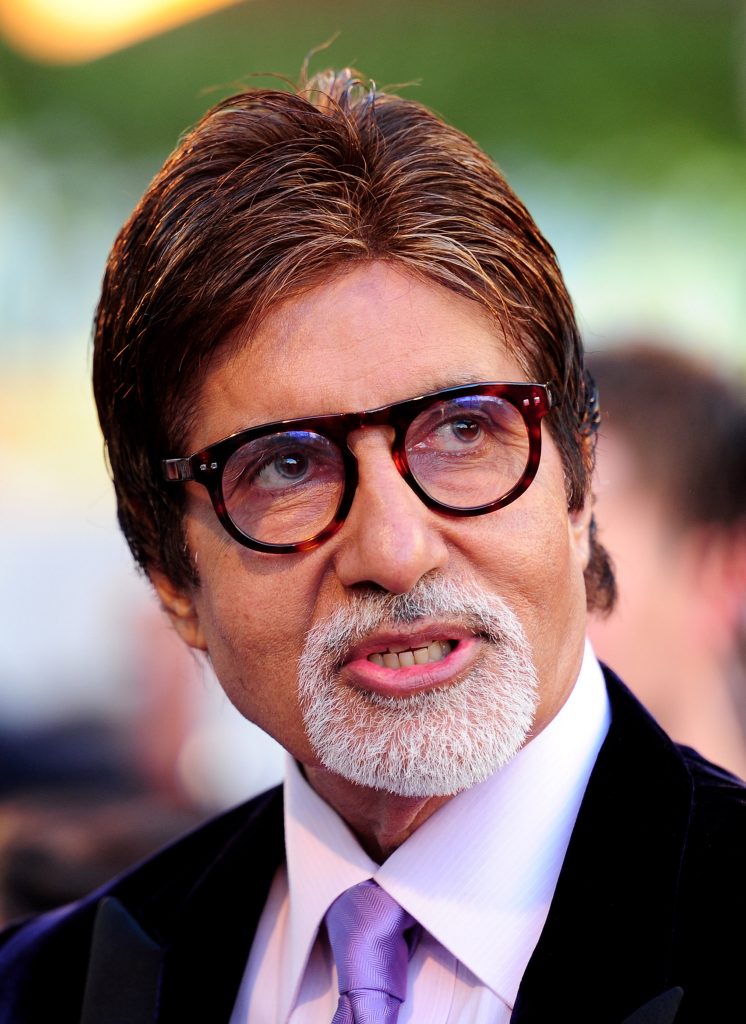 When we talk about the Bollywood and its legend actors. Then there sits among the top, Amitabh Bachan. Amitabh Bachan, who doesn't need any introduction anywhere he goes in India. It's his great acting skills and impactful voice which has made his influence in the movies not only in India but to the world as well. Apart from all those cinematic awards, The Government of India has honored him with the Padma Shri in 1984, the Padma Bhushan in 2001 and the Padma Vibhushan in 2015 for his contributions to the arts. It's not a single nation but the other nations as well who have didn't only awarded the awards but also so much of love and respect. The French Government too honored him with its highest civilian respect, Knight of the Legion of Honour, in 2007 for his brilliant and inspirational career in the cinema world.
Black
The movie stars Amitabh Bachan and Rani Mukerji. Rani Mukerji who in the movie has been manifested as a deaf-blind girl and Amitabh Bachan who is playing the character of a teacher gives a superb cinematic experience. We also have Sanjay Leela Bhansali, a great Indian director who kept the movie scenes so special and adorable.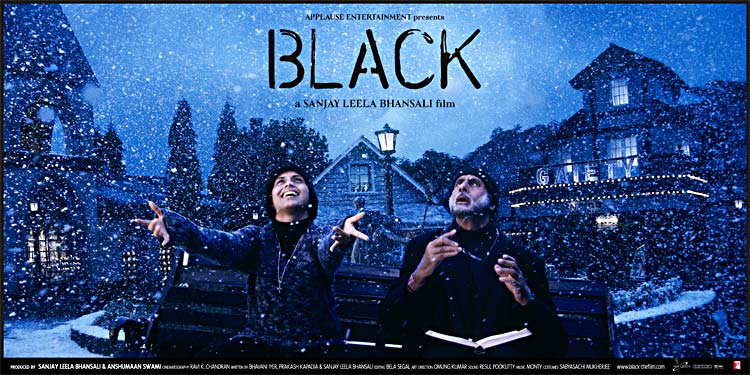 The movie plays Rani Mukerji as a deaf-blind girl and her relationship with her teacher i.e Amitabh Bachchan. The film starts with Michelle McNally (Rani Mukerji), who visits the hospital to see her former teacher Debraj Sahai (Amitabh Bachchan), who has Alzheimer's disease. Then we get into the flashback of their childhood.
Michelle who at the age of 2 years lost her eyesight and hearing ability while recovering from an illness. As she starts growing, the isolation and agony made her quite stressed and infuriated. The cranky conditions of her often resulted in violence. But then we see Debraj i.e Amitabh Bachchan enters as a ray of light in her dark and scary world.
Debraj knew about Michelle's inconvenience and her vain called upon up with a strategy and starts implementing some harsh methods. This resulted in disapproval and a heated argument with Michelle' s father. On the heated exchange of words, he asked Debraj to leave him and his daughter. At the time he left him but didn't leave her as he managed to teach her while her father went out for 20 days after persuading Michelle's mother. Things started changing and she starts recognizing her father and mother. She now can also utter the first syllables of a few words.
As Debraj continued his teachings she started gaining more of it. Now she can dance and sign. She with his efforts got an admission to pursue a Bachelor of Arts degree. But to add pain she failed year after another. But her strength and spirit never broke up. She starts getting victorious in her numerous challenges but on the other hand, Debraj begins to lose his health conditions due to Alzheimer's.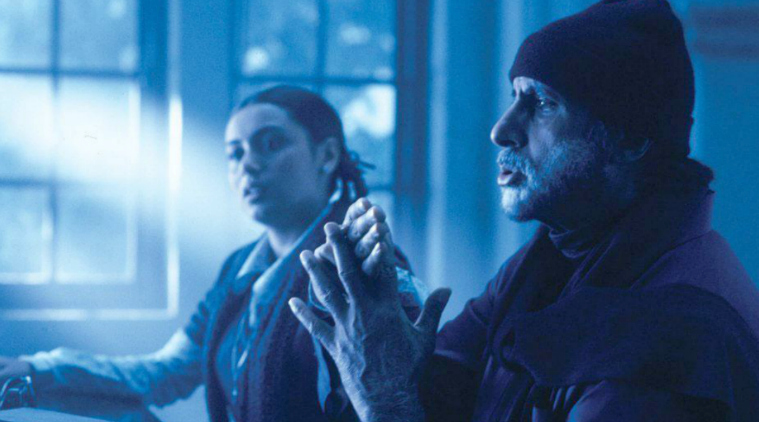 Then we see how Michelle starts wondering about the love once she attends her sister, Sara's marriage and then with no one nearer to her demands Debraj to kiss her on the lips. Debraj reluctantly kissed her but then in an embarrassment left Michelle alone. Finally, after twelve years she manages to get her BA degree. She also gives a speech thanking her parents and teacher. She also expressed her desire to first wear the robe in front of her teacher.(Flashback ends)
Michelle in her robe visits Debraj who is in a mental asylum and has lost all his memories because of his illness but on the plight of sight his memory returns. He realizes that she is graduated and on account of his fulfillment of desires and happiness he does a victory dance for her. Then we see Debraj's and Michelle's hands reaching out to the rain and then both of them say the first syllable of the word water, but now it's him i.e Debraj who is learning to speak and understand.
The movie ends with a voiceover letter of Michelle written to Debraj's friend which says that today its the first day of school for her teacher and, the first word it starts is BLACK, which highlights the black world when you are caught with isolations in the shadowy black world.
Other related articles:
Love the thrilling movies? Then you should watch these.
Parasite meaning? Then its time to see the parasite movie.
Top 3 Disney movies you can watch during these lockdown
More Entertainment Weekly: You Should Watch Ellen DeGeneres comedy show
Movie time! Experience Your Fear When A Stranger Calls and you are alone